Top 5 Football Slots with Free Spins Features
Football is known as the beautiful game, and there can be nothing more beautiful in the world of online gambling than seeing a huge winning combination spin into view, especially when it comes during some free spins.
So, football and slots make an amazing combination – which is why there are so many slots out there with football as the theme. But which of these slots hit the back of the net? Well, you'll find out when you read through our list of the top five football slots with free spins!
Football Carnival
This slot from Playtech was made to commemorate the 2014 World Cup in Brazil, however it's still loads of fun to play, even if the tournament was quite a while ago. It's a pretty basic slot, with the graphics and symbols you'd expect from a slot of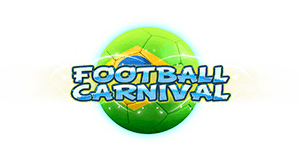 this theme. This means that you'll see players from the world's biggest teams on the reels, although you won't recognise any of them, as Playtech didn't have a licence to use player likenesses.
The main features you'll find at this exciting slot are:
Five reels and 25 different paylines
Free spins with up to a 6x multiplier
Wild and scatter symbols
Stacked symbols
Jackpot worth 3,000x your bet per payline
So, whether you loved the 2014 World Cup, or were disappointed with your team's efforts, you should really enjoy playing this slot from Playtech.


Football
Endorphina certainly don't win any prizes when it comes to the originality of the name of this slot, however this game is much more exciting than the name suggests! Endorphina might not be a name you've heard of before, but they're starting to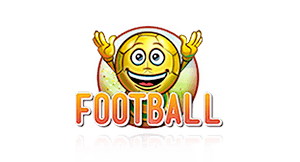 create a great reputation for themselves in the online gambling world. The graphics at this slot are great, and there are plenty of features to enjoy, plus the jackpot is a pretty impressive one.
But what will you find when you play Football? Well, you'll find:
Five reels and 21 paylines
A jackpot worth 250x your bet
Up to 40 free spins
Three different scatter symbols, and a wild symbol
Gamble feature
It doesn't have the most original name, however Endorphina certainly packs a lot into its gameplay, meaning that all football – and slots – fans will enjoy this game.
Football Rules
Football Rules is a slot from Playtech, which is connected to the Dollar Ball progressive jackpot. This isn't the largest progressive jackpot around, however it can still be worth tens of thousands of pounds, so is still more than worth winning. Even if
you don't manage to win the progressive jackpot though, this slot has some big prizes waiting to be won – so what are you waiting for? Isn't it time to line up your shot and see if you can make a big score when you play Football Rules?
Amongst the many great features of this slot, you'll find:
Five reels and 25 paylines
A standard jackpot worth 10,000x your bet per payline
A progressive jackpot, linked to the Dollar Ball jackpot
Up to 20 free spins, with a potential 10x multiplier
Penalty shoot-out bonus round
Playtech have managed to hit the spot with this online slot, which all football fans should enjoy. If you manage to activate the free spins, you could win some huge sums of money!
Bicicleta
Bicicleta is a football-themed slot from Yggdrasil, named after the Spanish for a bicycle kick. It's perfect for those looking for a high variance slot – meaning that lots can be won, and lots can also be lost – and it has the same gameplay as another popular Yggdrasil game, namely Vikings Go Wild. The graphics at this slot aren't quite as good as those at other slots from Yggdrasil, however there's still loads of excitement every time you spin the reels.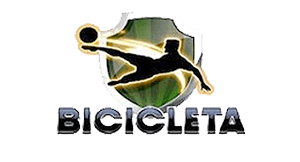 Some of the fantastic features of this slot include:
Five reels and 25 different paylines
Win up to 250x your bet per payline
Two different bonus rounds, including free spins
Wild symbols
Bet up to £50 per spin
Bicicleta is a slot for more experienced players, as it has a high variance, but this means that the potential prizes at this game are massive!
Football: Champions Cup
The final slot on this list is Football: Champions Cup – a slot created by the giants that are NetEnt. Before the game starts, you'll be able to choose your favourite team, and you'll then be able to take them all the way to the trophy. Winning the trophy doesn't just bring prestige though – it also brings a massive prize, which should please all online slots players. The fact that this is based on the most recent major tournament – Euro 2016 – only makes this slot even more enjoyable to play.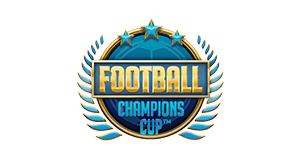 Some of the features at this slot include:
Five reels and 20 different paylines
Free spins, where your team can win Euro 2016
Bonus game based on a penalty shoot-out
Jackpot worth 2,000x your bet per payline
Multiple wild symbols
Football: Champions Cup once again shows why NetEnt are one of the biggest names in the industry, and it's a game all football fans should try soon!