5 Top Free Spins Slots Based on Super Heroes
Super heroes: they really are a favourite of the online slots community. Therefore, you'll find loads of different slots featuring some of the biggest super heroes ever created. But if you're a super heroes fan, which are the slots that are best for you? Keep on reading to find out…
Before we start though, it's important to mention this: many players used to really enjoy playing the Marvel slots from Playtech, however these are unfortunately no longer available. This is because Playtech's licence with Marvel expired, forcing them to withdraw the slots – and the huge progressive prizes - from online casinos. Don't worry though, as there are plenty of other great super hero slots out there!
Superman
Do super heroes get any bigger than Superman? NYX Gaming certainly don't think so, which is why they've created an entire slot based on the world's most famous comic book character. You'll get to witness Superman trying to outwit his arch-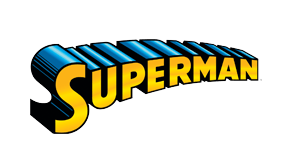 nemesis Lex Luthor when you spin the reels, and you could also win 1,000x your bet per payline, if you happen to hit the jackpot!
The real excitement at this slot comes with the bonus features though, and the best of them is the Save the World feature. You'll need to set off in hot pursuit of Lex Luthor, all the while destroying asteroids that are hurtling towards the world. Defeat Luthor and you could win 100x your bet, which is clearly a decent amount.
Super Heroes
Yggdrasil are known for producing online slots with fantastic graphics and exceptional gameplay, and this is certainly the case when it comes to the Super Heroes slot. You won't find any famous super heroes on the reels when you play, as Yggdrasil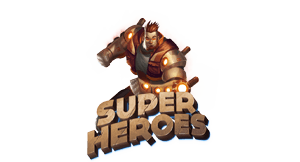 have instead created their own characters, however this doesn't stop loads of fun from ensuing - as well as some impressive prizes.
The free spins are the most important part of this slot. When you activate the free spins, you'll of course get the chance to win some money. More importantly though, each free spin will help you to increase your level. The higher your level, the more money you could potentially win. So, the longer you play this slot, the better your chances are of winning!
The Dark Knight
Batman has been around for years, and nearly every Batman movie ever released has been met with great excitement. The Dark Knight is perhaps the best Batman movie of all time though. In fact, it was so good that Microgaming decided to make an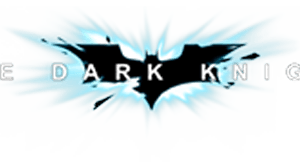 online slot based on the movie, and they threw in a fantastic progressive jackpot at the same time! This progressive jackpot can rise into millions, making it one of the largest found at online casinos.
But how do you win this huge jackpot? Well, it's completely random – you could find the progressive game starting at any point! Of course, it's unlikely you'll activate this feature though. If you don't, there are plenty of other ways to make money at this slot, including free spins, which have a 2x multiplier attached to them. There's also a huge non-progressive jackpot, which is worth 4,000,000 coins. This is won when you manage to fill all of the reels with wild symbols.
Hellboy
Hellboy is another online slot from Microgaming, although unlike The Dark Knight, this one doesn't have a progressive jackpot. There's still lots of money to be won by the luckiest players though, as the jackpot at this game is really impressive!
Before you win money though, you'll have the chance to enjoy some fantastic graphics, which are based on the comic book, rather than the movie.
The bonus features at this slot are fantastic, and the Underworld bonus is the best of them all. You'll need to guide Hellboy along a maze of tunnels, trying to reach the Relic of Power. This slot also has free spins, and they are activated completely randomly. During these, you'll have random wilds added to the reels, and these wilds will stay in place for the duration of the feature.
Justice League
The final slot on this list is another title from NextGen Gaming, and it's based on the famous Justice League. So, you'll see famous characters such as Superman, Batman and The Flash spinning around on the reels every time you play. The jackpot isn't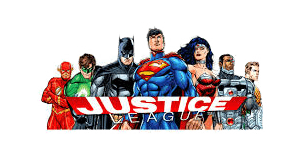 the largest around, however money isn't everything at online slots – how fun the game is to play is also really important as well!
If you're a fan of free spins, you'll really love the ones offered at this slot. You'll start the free spins by getting three or more Daily Planet Bonus symbols on the reels, and when this happens, you'll get ten free spins. During these, you'll find extra random wilds added to the reels. Once the free spins are finished, you'll then receive Super Hero Free Spins, which sees the same expanded symbol appearing on the first and fifth reels. What's more, any prizes containing a wild symbol will have a massive 10x multiplier added to them.