Top Asian Themed Slots with Free Spins
It's no secret that many Asian people love to gamble. Go in a bookmakers, casino, or card room across the globe and you're practically guaranteed to run into a player from the far-East. On that thought, I remember playing poker against another regular down at the local casino a couple of years ago. Originally from China, the guy had a real jet set lifestyle that took him to the far corners of the globe. On this occasion, he had just returned from a trip to Kenya. Of course, we quickly got talking about casinos in Africa. This prompted another frequent player at the table, a friend of mine to ask:
"So, we're there any other Asian's in the casino?"
"Of course, there were f**king Asian's in the casino!" was his reply.
The whole table got a good laugh, and he continued his story about the experience of being an Asian shark dining on African fish. An amusing anecdote that really rings true that when you frequent a great number of gambling establishments on a regular basis.
It should come as no surprise that many slot manufacturers make considerable efforts to appeal to the huge market of Asian players out there. There are a staggering number of titles with far-Eastern themes to choose from too. The concept of luck is one which many cultures in that part hold dear, and this is one explanation behind gambling's popularity out there. Luck is also a theme that often runs strong in the various game designs.
If you're new to the world of Asian themed slots, fear not. We've done the hard work for you. We've trawled the web to single out the best around. So, without further ado, these are our top eight machines from the East.
Si Xiang
Playtech really went to town on the artwork for Si Xiang. It's a visual masterpiece, complete with mythical creatures from ancient China - all of which have been expertly illustrated. Even better, each of the ferocious monster symbols comes alive when it forms part of a winning combination, and the animations are skillfully executed. The game isn't feature-rich but does offer some huge prizes. That said, there is the neat addition of multidirectional win lines, doubling your chances of winning.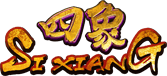 Si Xiang's strongest features include:
Five reels, and nine pairs of multidirectional win lines.
Up to 10,000x the line bet jackpot.
Stunning visual presentation.
Top heavy prize structure.
Fei Long Zai Tain
Another from Playtech here, and like Si Xiang we're also dealing with mythical beasts. Unlike our previous Asian themed slot however, this one's got a fantastic bonus round. How does 25 free spins, with a 15x multiplier sound?

Visually and aurally, the title is a relaxing journey back to ancient China.
The best features of the Fei Long Zai Tain machine are:
Maximum free spin round of 25 with a 15x multiplier.
Up to 25 pay lines and five reels.
Stunning design both graphically and thematically.
Nian Nian You Yu
Like to party Chinese style? Nian Nian You Yu is all about celebration. The action takes place under a brightly coloured Pagoda, and the symbols are all things associated with festivals and merrymaking. Playtech have worked hard to create a machine that looks fantastic, and as you'd expect from them, they achieve their goal and more.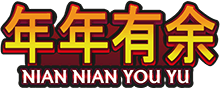 Along with win lines that run in either direction, Nian Nian You Yu features a huge main game jackpot, as well as ever-accumulating progressive jackpots. Drop one of these, and you could be partying in Beijing for real.
Nian Nian You Yu has made our list because of:
Enormous main game jackpot of 10,000x the line bet.
Potentially life changing progressive jackpot wins.
Top heavy prize distribution.
Multidirectional win lines.
High return to player rating.
18 pairs of win lines across five reels.
Geisha Wonders
If you like games with lots of free spins (and let's face it, who doesn't?), you'll likely enjoy the Geisha Wonders slot machine from NetEnt. The maximum number of free games players can take down is a sizeable 50. Of course, dealing with Geishas, we're in Japan this time, and the game's imagery comprises of carp, ornate fans, and bonsai trees. In addition to the highly generous free spin rounds, there are two potentially life changing progressive jackpots to boot.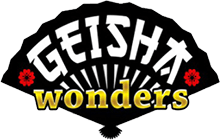 Geisha Wonders takes a place on our top eight because of the following features:
Two progressive jackpots
High main game pay outs.
Free spin round (up to 50 possible free games).
Great art style, and music.
Wins of Fortune
Our next title is from Quick Spin. Players are taken on a trip out East for a slot experience like no other. Wins of Fortune uses a rather unique approach to win lines, and operates a "re-spin" on any win feature in which winning symbols shift one position to the left, and those that remain freeze over for the next spin. That's not all though, the size of the grid itself increases to a maximum of five rows, five reels. If players are fortunate enough to reach the fourth re-spin, a "Super Respin" is triggered. During this extra feature, all the symbols are frozen in position, and the game re-spins until no additional winning symbols appear on the reels.
Innovative design and gameplay features.
Five reels, and 76 to 259 ways to win.
Great graphics, and superb artwork.
Varying row size.
Sakura Fortune
Back to Japan now for Sakura Fortune from QuickSpin. Visually, it's a masterpiece, drawing heavy influence from classic martial arts titles like Crouching Tiger Hidden Dragon. The game uses traditional music, and fantastic artwork for a slot machine that has a real special quality to it. The striding heroine through the cascading cherry blossom of the opening sequence is a powerful image, and sets the feel for the action to follow early on.

With stacked wilds, bonus re-spins, and a free spin round, the game isn't just a looker though. These special features along with the game's winning art style make Sakura Fortune a firm favourite amongst the wide selection of Asian themed slot machine around today.
Sakura Fortune's best features include:
Stacked wilds.
Brilliant visual presentation.
Free spin mode.
Four rows across five reels, and forty ways to win.
Golden Lotus
Golden Lotus is an Asian themed slot designed by Real Time Gaming. It comprises of five reels, and 25 pay lines and offers players the opportunity to win a huge progressive jackpot. It's not all about the additional mega prize, however. The main game top pay-out is an impressive 8,888 coins for hitting five-of-a-kind golden lotus symbols.
Soothing traditional, Eastern music plays whilst players attempt to activate one of the two fantastic bonus rounds. The Chinese Garden Feature gifts either 100x the total bet or up to 20 free spins. Meanwhile, the White Lotus Feature is eight free spins accompanied by either a three, four, or five times multiplier.
The highlights of Golden Lotus for us were:
Progressive jackpots.
Huge main game top prize.
Multiple bonus stages.
Five reels, and 25 pay lines.
Dragon Shrine
Something else here from QuickSpin, and another title with a quirky take on win lines and game boards. It seems that unconventional game layouts are one the company's hallmarks, and they're fast making a name for themselves with games like Dragon Shrine.
There are some great bonus features on offer to players of the machine. These include the stacked "wild" re-spins. Here, after landing a stack of dragons on the first reel, any dragon or wild symbols lock down, and the remaining reels spin an additional three times. This can cause the prizes to mount rapidly.
We love Dragon Shrine for the following reasons:
Innovative gameboard - as we've come to expect from QuickSpin.
Stacked wilds.
Multiple re-spin feature.
Free spin mode.
Multidirectional win lines during free spins only.
Lucky Panda
We'll round off our round up with another from esteemed designers, Playtech. For this machine, we're out in rural China in some idyllic rolling hills and amongst a few of the planet's most exotic animals. This one's for nature lovers, and all the creatures comprising the symbols have been stylistically illustrated to create a title with real charm. What's more, there are some decent sized jackpots and a couple of lucrative bonus features too. The title also uses AllWays unique 1,024 ways to win approach to prize distribution.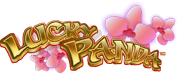 On Lucky Panda expect to see the following:
4,000x the coin value jackpot.
Free spin, and second chance scatter features.
Allways 1024 ways to win.
Great symbol design and appearance.