Best Music Themed Slots with Free Spins
Online slots are one of the most popular types of casino games and gambling forms in general. There are several different types of online slots, this includes classic slots, five - reel slots, three - reel slots, 3D slots, progressive jackpots, bonus slots, feature slots and several more. However, there is something in common that drives most slots and sets the tone for an exciting time at the reels, and that's music! Online slots generally have some background music playing throughout the course of the game. Usually the audio track is befitting of the slot's theme and other times, it is just generic lobby music kind of sound tracks. In fact, sometimes the music can get so monotonous that a couple of spins of the reels is all you may want to fit in.
While online casino operators always focused on the theme of the slot, the features, the looks and game play, the music was usually not given much thought until just a few years back. However, now things have changed and developers have realized that music can really make or break a slot. Pitching in the music can actually make the whole experience a different ball game. So, without any further ado, let us take a look at some of the best online slots in terms of music which also feature free spins.
Guns N' Roses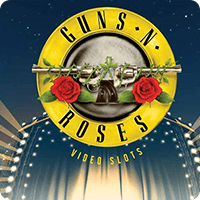 Guns N' Roses is an online slot brought to you by one of the most reputable online casino software providers in the industry - NetEnt. This slot is based on the American hard rock band formed back in 1985. While the band needs little or no introduction the slot has become a hit at several online casinos Not only does the slot rock with some of the best hit songs from Guns N' Roses, but is also an excellent slot in terms of features, return to player percentage and bonus offerings.
The playlist includes timeless classics such as Welcome to the Jungle, Sweet Child O' Mine and several others. In fact, the slot also allows players control over the playlist and you get to choose which song to play or queue up from the list. Also, if you are playing for hours, and the hard rock is starting to give you a migraine, the slot also allows you to just stop the music completely.
The slot features some encore free spins which will really make your day.
Michael Jackson: King of Pop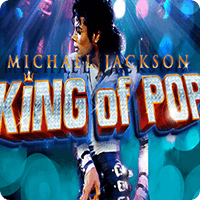 Michael Jackson has left a legacy behind, and this online slot machine is just one of thousands of dedications to the late, great king of pop. This slot is brought to you by Bally Technologies and can be found in several top online casinos.
The slot does not only feature some of Jackson's best songs and dance moves, but it is also a very well-designed slot in general from a player's perspective. It is a five reel video slot which includes bonus rounds and free spins. The slot comes with 25 pay-lines and a pretty high return to player percentage of 96.01%.
The special symbols features in this slot include iconic apparel of the star such as his gloves, moonwalk boots, hat and his aviator sunglasses.
Elvis: The King Lives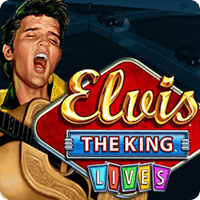 Like Michael Jackson, Elvis is one of the most popular American musicians to have lived and undoubtedly the 'King of Rock and Roll' in his era. Dedicated to the man who possibly had every girl swooning is Elvis: The King Lives, a video slot from the stables of WMS. The slot takes you back in time to Elvis Presley's prime days. The playlist obviously includes the most popular hit songs by this rock n roll legend and will keep you grooving and moving to its rhythm. The slot setup here is a little different from the typical slot machine you would find online, it has a 2 * 2 grid by a 3 *6 table. It might seem a little unfamiliar when you first play it, but the learning curve is pretty gradual and you will get the hang of it soon. It is more or less very identical to playing a standard multi reel slot.
The wild symbol is Elvis himself and if you happen to come across the symbol, it means you have a chance to stack up some serious big wins across the five reels.
This slot is featured on some of the biggest online casinos so do make sure to give it a spin.
Jimi Hendrix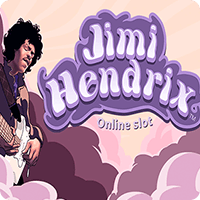 NetEnt cranks up the volume once more with its Jimi Hendrix slot that will take you back to the sixties where the legendary guitarist himself will be brought back to life. His guitar is going to rock your world as you play this electrified slot. The slot also has a psychedelic spin to it when it comes to theme and design. That's well backed by Hendrix's hit tracks like 'Foxey Lady', 'Purple Haze' and 'All Along the Watchtower' in the background, which makes the slot an 'experience' to remember. The special symbols include hearts, eyes, records, and Jimi's face, and a guitar fret board. The guitar symbol is what really will make things lively. If you happen to get the guitar symbol, it essentially means you are going to get a bunch of free spins which you can really exploit.
Karaoke Party
While all of the above mentioned slots are premised around an artist or a music band, Microgaming has come up with a slot named Karaoke Party where you get to be the rockstar. It features some really iconic tracks to which you can sing along as you play. The part really kicks off the moment the three scatters are placed into the reels. When this happens, you are going to get 15 free spins and everything you win during this phase, is going to be multiplied by three when it is credited to you.
Megadeath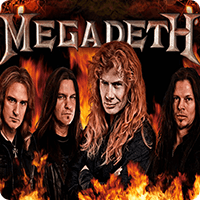 Leander Games gives thrash metal fans something to head bang about with its Megadeath slot. The slot comes with 40 active pay-lines and a theme that fits the band to the core with the reels set on a metal frame. Two of its distinct features are the free spins round and another round where players get to pick prisoners and hope to rope in female ones.
Jazz of New Orleans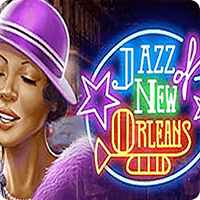 While rock and metal fans have a fair share of slots to pick from, jazz lovers to can swing along with the reels courtesy Play'n Go's Jazz of New Orleans video slot. The 5-reel, 3 row slot comes with a progressive jackpot and three levels of prizes. What's notable about this slot is the chance to win up to 200 free spins and 25 bonus games. This can potentially find many players be-bopping all the way to the bank. If nothing else, the New Orleans theme with singers, saxophonists, neon signs and glasses of whisky are sure to get you in the mood to spin the reels several times over.