Avoiding Casino Bonus Abuse Penalties – 5 Step Guide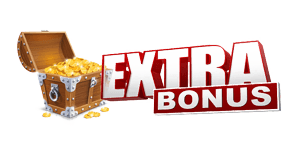 Bonuses: they're one of the most important parts of any online casino. The vast majority of players use bonuses in a fair and honest way, however there are some who abuse the bonuses, giving a bad name to everyone else.
There are also some who completely accidentally get accused of being a bonus abuser, usually because they don't know that they've done something wrong. This can lead to them being banned from a site, and having all their funds confiscated from them.
So, how do you avoid being branded a bonus abuser? Keep on reading to find out!
Creating Multiple Accounts
By creating multiple accounts, using different email addresses, some people manage to claim a bonus more than once. This is completely against the terms and conditions of the site though, and those doing so will easily get caught. This is because the casinos can see the IP address of those playing, and they'll investigate quickly when they see more than one account being used per IP address.
Don't worry if you have a friend or partner using their account from your IP address though – the site will give you the chance to explain yourself before they take any action!
Trying to Claim the Same Bonus Twice
Nearly all bonuses can only be used once per person, however some players still try to claim the same bonus multiple times. Usually the casino will pick up on this and simply prevent the players from receiving the bonus, however it is the case that players can occasionally slip through the net, and get bonuses they aren't entitled to anymore.
If you manage to do this, you might think that you've got lucky. In reality though, the mistake will soon be realised, and your bonus money will be confiscated – along with any prizes you've won using it.
Not Meeting Wagering Requirements
If you attempt to withdraw bonus funds before you have met the mandatory rollover requirement, you will almost certainly earn yourself a bad reputation with an online casino. It's unlikely that they will approve the withdrawal, and they will then know that you can't be trusted, and could decide that they don't want you playing at their site.
It can sometimes be tough to work out if you've met the rollover requirement, however most sites have a bonus tracker you can use. If you're unsure and want to make a withdrawal, it's best to contact customer service first.
Making Large Bets with Bonus Money
Bonus money is given to players so they can try out different games, and decide which one of the games they like best. It's not there for players to simply make one huge bet on a game. This is what some people do though, and it is nearly always completely against the terms and conditions of a bonus.
Before placing any bets, you should therefore look to see what the maximum allowed bet is for the game you're playing. This will be found in the bonus' terms and conditions. Also, remember that the Gamble feature at slots also counts as part of a bet, and this type of bet won't be classed as part of your rollover requirement. So, avoid the Gamble feature while using bonus money!
Trying to Play Ineligible Games
Some games simply can't be played using bonus money, as the chances of you winning are higher and the casino doesn't want to simply give free money away. Most casinos will have procedures in place to stop certain games from being used, however this isn't always the case. Therefore, you still have to be careful when it comes to the games you choose to play. A quick look through the terms and conditions will tell you which games you can play with bonus funds. It will also tell you which games contribute towards the rollover requirement, so you don't end up trying to withdraw before the rollover requirement has been met. You will notice that blackjack is often not allowed due to the house having its smallest edge in this game. We have however found casinos that do offer no deposit blackjack.
As you can see, there are a few different things that could cause you to be labelled a bonus abuser. They all share one thing in common though: they are prohibited in the terms and conditions. So, read through the terms and conditions before you use any bonus, and make sure you understand the important points. You can then use a bonus safe in the knowledge that you won't be contravening any rules.
We recommend you check out the no deposit bonuses offered by exclusively here at NoDepositFriend.com and be sure sure visit our new casinos with no deposit offers page.