How To Gamble Responsibly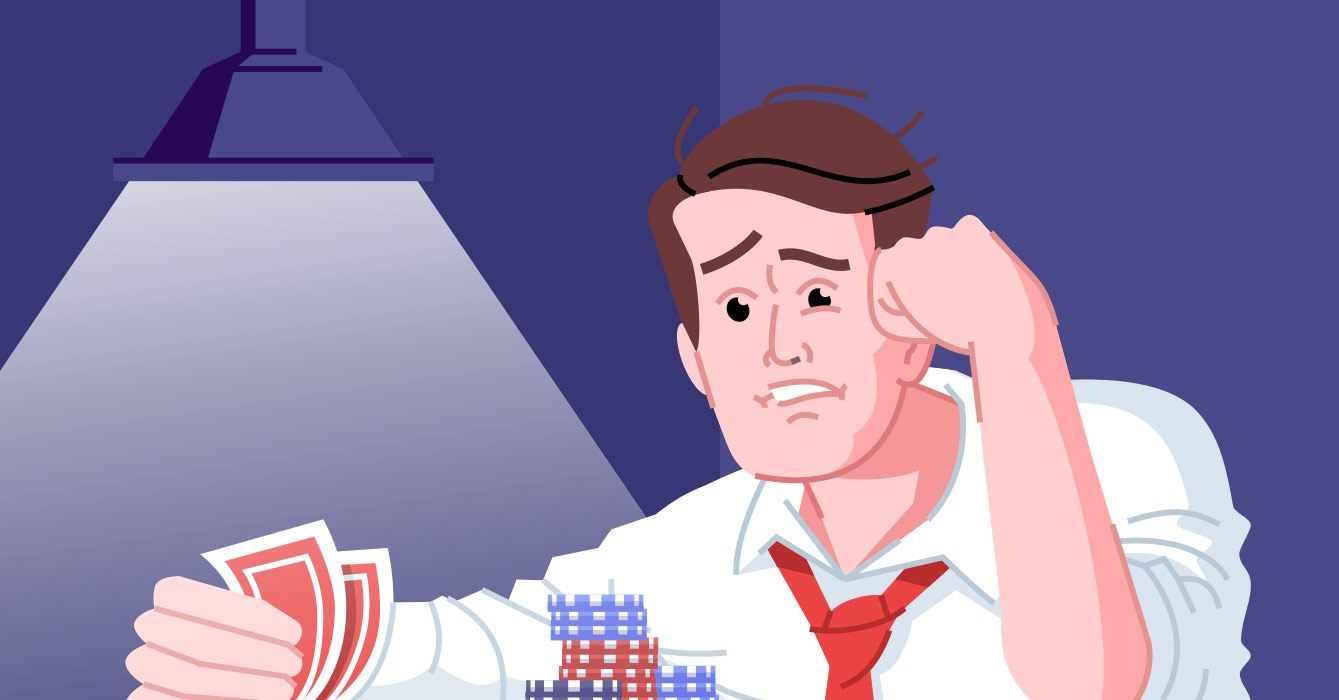 In a very real sense, we are always gambling, this is not limited to your search for the best online casinos. When we choose one restaurant over another, it's a gamble. When we go with Android over Apple, it's a gamble. When your wife asks how she looks - well, you lose either way. But the truth is that we are always exposing ourselves to the risk of misfortune, in the hope that we may benefit from it.
Because of this, gambling is a natural thing for us to do. We have been doing it ever since the fourth century BC (in fact, the Great Wall of China was funded in part by Keno, which served a similar purpose to modern national lotteries). But it isn't the case that everything natural to us is necessarily good for us, especially when we go against the wise Greek aphorism: "everything in moderation". Gambling can become a problem; it's up to us to be aware of the signs, and seek help when the fun stops.
Be aware of the signs
The old adage that 'fortune favours the bold' is simply not true. Of course, in order to benefit from taking a risk, you have to expose yourself to the possibility of misfortune. But there is a difference between what we may call a calculated risk and recklessness.
Problem gambling is a type of recklessness. A type of recklessness where your compulsion to gamble overrides your ability to fully comprehend the risk involved. Luckily, problem gambling follows a pathology, which makes it easier to diagnose. One way to become aware of the possibility that you may have a gambling problem is to use the following questionnaire.
Simply answer 'yes' or 'no' to the following 10 Questions:
Is a lot of my time spent thinking about gambling?
Am I starting to spend more and more money on my gambling habit?
Have I tried to stop gambling, but been unable to?
Have I started to feel restless or irritable whenever I've tried to shorten the amount of time I spend gambling?
Do I ever gamble to distract myself from my responsibilities, or to feel positive emotion?
Do I ever continue to gamble in order to redeem my losses?
Have I ever lied to cover up how much I spend on gambling?
Have I ever stolen money to spend on my gambling habit?
Has my gambling ever had a negative effect on either my relationships or my career?
If I lose do I try to get other people to lend me money?
According to the Royal College of Psychiatrists, your answers can be used to diagnose the likelihood that you may have a gambling problem in the following way:
If you answered 'yes' to one of these questions, then you may have a problem.
If you answered 'yes' to three of these questions then it is very likely that your gambling is out of control. If this is the case then you should think about seeking help.
If you answered 'yes' to five or more of these questions then it is very likely that you are what they term as a pathological gambler. Consequently, you should seek immediate assistance.
Casinos are here to help through Self-regulation
Casinos may be run as a business, but this does not mean that they do not care about your well-being. Many casinos have implemented features which help you control your gambling habit. Some licensing authorities like the UK Gambling Commision and Maltse Gambloing Authority make these features mandatory for their license holders. In fact, The UKGC has revoked many licenses for if they fail to police these features adequately.
Some of the most common features are as follows:
Self exclusion - This is where a casino will lock your account (based on your recommendations) for a pre-specified length of time. You will not be able to re-access your account until the time limit has run its course.
Loss limitations - At some casinos, you will have the chance to set a limit to your losses. Once you reach this limit, you will not be able to continue gambling for a set period of time.
Reality checks - This is when your casino will notify you of the length of time you've spent gambling during your session. Often, your casino will also provide you with an overview of how much you have won or lost during your session.
Top tip: We recommend that you avoid any casino that offers excessive inducements. Some bonuses may require you to spend an inordinate amount of time gambling in order to fulfil their requirements. This may lead you into the habit of spending an unhealthy amount of time gambling online.
7 Rules You Can Follow to Gamble Responsibly
Now that we know what it means to be a pathological gambler, we can outline a strategy to help avoid it.
Here are seven rules you can follow to ensure that you gamble responsibly:
1. Never Think of Gambling as a Way to Make Money
Treat gambling as a source of entertainment, not as a way to make money. Remember that online casinos are a business, and as a business they are set up to make a profit. This is why online casino games are always designed to favour the casino.
While it is possible for you to win money in the short term, it's likely that over the long term the unfavourable odds will lead to a loss. This rule is especially pertinent if you are turning to gambling as a solution to your financial problems. We can only say emphatically that this is a bad idea.
2. Stick to a Budget
One of the most common problems associated with pathological gambling is financial difficulties. The most intelligent way to avoid financial difficulties is by sticking to a budget. However, even if you take this precaution you still have to monitor your approach to gambling.
Many players who develop a gambling addiction start out by budgeting. What tends to happen is that this budget - which was once comprised, exclusively, of disposable income - starts to eat into funds reserved for essentials, such as housing, food and electricity. We recommend that you only play with what you can afford to lose.
3. Never Play with Someone Else's Money
Following from our last tip, if you need to borrow money to fund your gambling habit, it means that you cannot afford to lose it. This includes borrowing money off a friend or family member and, in extreme cases, taking out a short-term loan. Short term loans are extremely dangerous because of their high-interest rates, which means that if you do not make a payment you may struggle to maintain regular payments.
You should always be conscious of your spending habits. If you are looking forward to your next pay-check because you'll be able to gamble, you are beginning to develop a compulsion. Borrowing money may not only affect your financial status, but also those of the people close to you.
4. Never Gamble Under the Influence of Drugs or Alcohol
The influence of drugs and alcohol can impair your judgement. Alcohol, for instance, makes it more difficult for your prefrontal cortex to work, which influences your ability to make appropriate decisions and think rationally. In other words, alcohol makes you more impulsive, which may lead you to gamble more than you can afford.
Additionally, if you drink alcohol or take drugs when you gamble it can develop into a habit. This is when a relationship develops between the urge to gamble and the urge to take drugs or drink alcohol. Having this impulse is one of the common indications that you may be developing a habit of pathological gambling.
5. Never Play When You Are Depressed
It's become clear in recent years that poor mental health and gambling addiction go hand-in-hand. Gambling can come to be seen as a distraction from the difficulties of day-to-day life. If you're feeling depressed, anxious or upset, turning to gambling as a remedy is likely to compound your problems rather than alleviate them.
Negative emotional states - by definition - make us more likely to act negligently. People suffering from poor mental health are naturally drawn to gambling because it seems to promise easy rewards, not only monetarily, but in terms of the release of chemicals associated with positive emotion. A good rule to follow is: never gamble in an effort to alter your mood.
6. Gambling Should Not Be Your Main Source of Entertainment
A good way to maintain a healthy relationship with gambling is to make sure that it's a low priority. What we mean by this is that gambling should not be the only activity that gives meaning, value and excitement to your day-to-day life. The best way to do this is by balancing your gambling habit with a range of activities that are disassociated with gambling.
There are always more important and more constructive activities than gambling. Maintaining your physical wellbeing through sports and exercise, well-regulated sleep and meaningful social interaction all help provide a healthy balance to life. If gambling begins to feel more important than any of these activities, you ought to make a change to your lifestyle.
7. Gamble at Trustworthy Casinos
As we have said, the best casinos do all they can to help inhibit pathological gambling. By signing up to a responsible online casino, you will get access to a variety of features that will help you regulate your gambling habit. Here at NoDepositFriend we are committed to finding the most reputable online casinos.
There are online casinos with disreputable business practices. A genuinely reputable casino will care about the wellbeing of their players and do all they can to help. For a full list of the most reputable online casinos, please check out our online casinos page.
In Conclusion: Stay disciplined
The best way to avoid becoming a pathological gambler is to be aware of the symptoms. Once you are aware of them, all you have to do is stay disciplined. Never gamble what you cannot afford to lose, and as they say here in the UK: once the fun stops, stop.
With regards to this, the best thing you can do is set boundaries. Setting yourself Weekly or a monthly budget is an easy way to stop yourself from spending more than you can afford. Equally, you can set yourself a time limit: this will allow you to take a break from gambling and reflect on whether it is wise to continue.
Where can I seek help?
For more information on problem gambling, and where you can find immediate help, you can consult the following websites: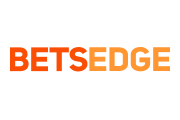 Claim your bonus
BetsEdge Casino
Sign up and receive a 20 Free Spins on Spinions. Use code: 20FREE