Bored? How to Start Streaming Your Online Gambling Session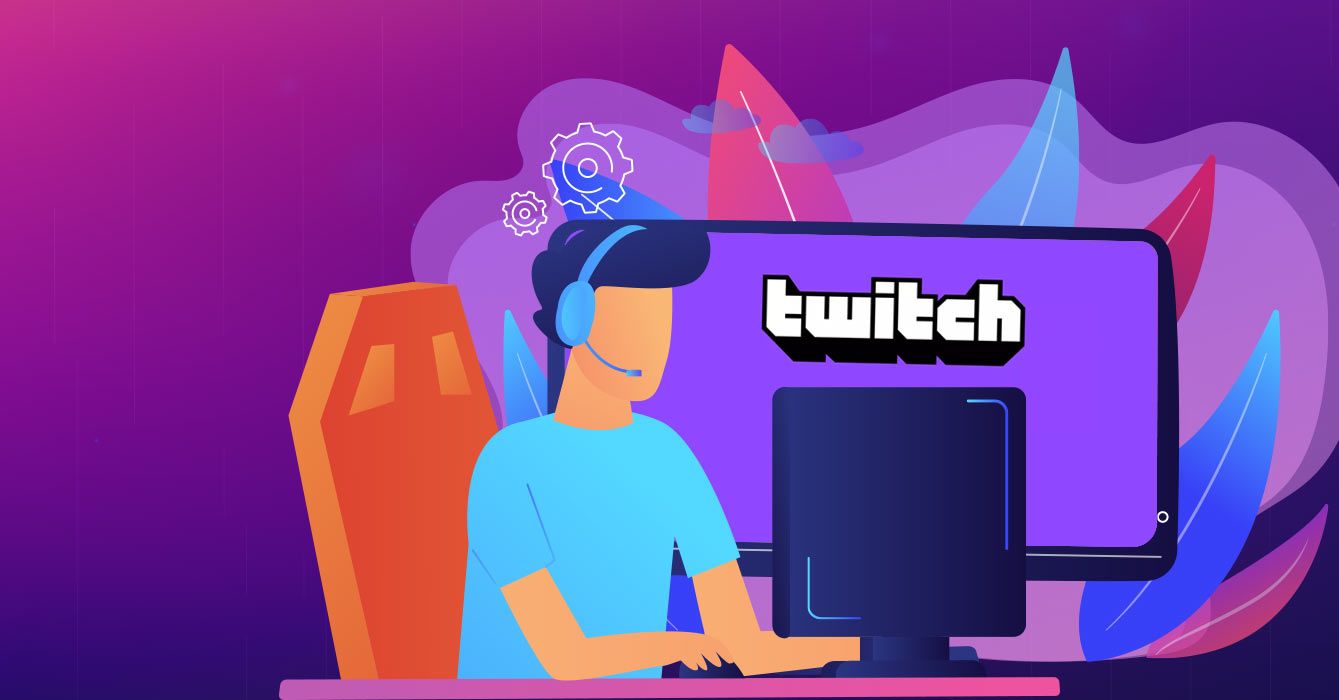 We all know what boredom feels like. It's a kind of emptiness. A feeling of wanting to do something, without knowing what. But did you know that the state of boredom may just be the necessary prelude to a surge of creativity? According to two recent studies it is.
Yet it seems like we have known this for a long time. All the way back in 1843, Soren Kierkegaard reminded us that when the gods were bored, they created man. And the same pattern has played out ever since. So how do we break this eternal wheel? How might we avoid the ominous and creeping sense of boredom?
The rise of the live-stream
In 18th Century Kentucky it was the vogue to bark at squirrels. Nowadays, we tend towards the internet. The internet has become a regular playground for creatives ever since its invention, with marvellous innovations to be found every year in the world of gaming, entertainment and media. One of the latest (and most remarkable) is live streaming.
A quick look at the figures bears this out. In July, the live-streaming service Twitch reported 55 million unique users, all of whom spent a combined 15 billion minutes watching anything from the popular video-game League of Legends, to pretty Asian ladies eating sea-monsters (I don't recommend googling this).
As it happens, people will watch anything to avoid boredom. But this belies the fact that Twitch is home to some truly fascinating content. Among the most hypnotic are the gambling live-streams, which capture all the nail-biting highs and lows of players as they wager small fortunes on casino games like Blackjack, Poker and Slots.
Live-streams and gambling are a perfect fit. There are already 250,000 regular viewers tuning in, with streamers such as Blackcatseven, Rex Borgersen and Shirox all capturing audiences in the thousands. And the blueprint for their success seems very easy to emulate...
Sign up and receive a 15 Free Spins on Starburst
How to get started

What's most impressive about streaming services, such as Twitch and Youtube, is how democratic they are. Not only is there something for everyone, but the DIY format means that the chance to host your own show is as easy as hosting a meeting on Zoom. All you need is a laptop, a camera, and an account at one of the many online casinos on the web.
If there is one thing that requires a bit of effort on the streamer's behalf, it is learning how to use Open Broadcaster Software. At first, this software may be puzzling. But like all things, the more you become familiar with it the easier it becomes. For anyone that's struggling there is help at hand. Check out the forum on the company's website, or simply use Google and Youtube for advice and tips.
What are the benefits

It's an old adage that you have to spend money to make money; with most of the content on Twitch, this doesn't ring true. But when your stream is based around gambling it's hard to avoid. Viewers are drawn in by the element of risk. In fact, the live-chats on the top gambling streams are electric, with viewers taking delight in the lucrative wins as well as the player's misfortunes.
So there can be a risk to your bank account. But it's no different to the risk that all gambling enthusiasts take when they play for fun. The real difference when streaming your gambling session is that you open yourself up to multiple opportunities to make money.
In a great article on The Psychology of Twitch (written by an academic under the sobriquet of 'Platinum'), it is argued that Twitch has been designed to promote altruism. A neat feature of Twitch streaming is that viewers have the opportunity to subscribe or donate to their favourite content creators. One of the questions posed in the article is: why do viewers do this?
One reason, suggests Platinum, is that "streams are structured in a way to acknowledge kindness." Whenever a viewer donates, they are rewarded with the opportunity to post a message to the streamer, which appears alongside a banner, GIF, or jingle. This in turn rewards the viewer with a surge of hormones associated with positive emotion, such as dopamine and serotonin. As well as this, the act of altruism also releases the neurochemical oxytocin, which "helps to forge social bonds" and therefore makes one feel as if they are a part of a community.
If you've never been on Twitch before, you will be shocked and awed by the generosity of viewers. But what often goes unnoticed in the Twitch economy is the generosity of those behind the scenes - especially with regard to sponsorships.
Some of these do come to light. For instance, it is common knowledge within the Twitchosphere that EA gave the popular live-streamer Ninja $1,000,000 to play Apex Legends. Few realise that this happens frequently. Many of the best gambling live-streamers are paid huge sums of money by online casinos to play on their site, from anywhere between 1¢ to $1 per hour for every viewer. We don't need to do the maths to illustrate how great a pay-day that is!
What you need to know before you start
Twitch isn't the only live-streaming platform, but it is the most popular. Many of the top live-streamers take advantage of multiple platforms, such as Youtube and Mixer. This helps them to reach wider audiences, and avoid being penalised for breaching the rules surrounding Twitch's gambling policy.
The main rule you have to be aware of is that you can only stream gambling related content for 30 minutes at a time. You do not have to shut down the stream once you have exceeded this 30 minutes, but you should always take a break in between sessions of consecutive gambling.
Sign up and receive a 20 Free Spins on Spinions. Use code: 20FREE