The Importance of the Loss Limit Feature at Online Casinos
There is a thin line between having fun and getting into trouble, and crossing that line can cause huge problems. The best example of this is online casino gambling – it is all fun and games, till you lose a bit more than you expected to and go chasing to cover it up. The chase is hard and the slide is fast, straight into gambling addiction. Measures like the loss limit feature are designed to protect vulnerable players.
On this page we discuss briefly what this feature it, the way it works and why the gambling industry will be better off with it.
The Loss Limit Feature Explained

The loss limit feature is designed, quite literally, to limit the losses you may suffer during a session at an online casino. By doing so, this feature saves you from falling into the abyss that is gambling addiction.
This feature allows you, the player, to set for yourself a limit on how much you can afford to lose over a given period of time at an online casino. The onus on setting the limit is on you because you are the best judge of how much you can afford to spend at the casino.
Nowadays, regulatory and licensing authorities are making it mandatory for casino operators to incorporate this feature into their policies of how to gamble responsibly.
The loss limit, like the deposit limit, can be set for a fixed timeframe. When you choose to set this limit the casino will display options to choose from. The standard time periods for which you are allowed to set a loss limit are a day, a week, two weeks or a month.
The Importance of the Loss Limit Feature
Online gambling is a great way to get away from the stress of work and a hard week; just log in from the comfort of your home and fund your account to play games of your choice. You win some – usually less than what you lose – and when the wins start to dry up you log out.
When you play with the intention of unwinding and having fun, the walking away after a loss or even after a win is easy. The problems start when you play to win real money. Then, you will not be able to stop, because a loss becomes incentive to play, not leave – you want to play till you win back your losses. For those people, the loss limit feature is a big help.
The introduction of this feature is based on painful facts – there have been too many stories of careers ruined, families destroyed and lives lost because of gambling addiction and related problems.
The loss limit feature is important because it can be the difference between you having a good time and counting your losses or profits if you are winning at the casino and moving on or sitting down facing financial ruin and hard times.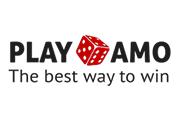 Claim your bonus
PlayAmo Casino
Sign up and receive a 25 Free Spins on Avalon: The Lost Kingdom
The Workings of the Loss Limit Feature
This is how the loss limit works: when you sign up with an online casino and opt to make your first deposit the casino displays an option to set a limit on your deposits and losses. Fill in the deposit and loss limit amount in the fields provided and head to the lobby to play your favorite games. As you begin to reach the loss limit you will receive a notification from the casino, and once you hit the loss limit you will not be allowed to play further.
One thing you should know – the loss limit feature is not unique to the online gambling industry; the industry has merely added it to its repertoire of items. This feature has already been used very effectively in a number of other areas, like the stock market.
Professionals dabbling in the stock market and involved in the purchase and sale of shares will have the option usually of incorporating a loss limit. In this industry, the loss limit would be the lowest rate to which you are okay with the prices of a share falling. Once shares hit that rate you would jettison it and make your exit.
The Loss Limit Feature and the Factors that Influence It
Here is something more that you should know about the loss limit: at most casinos you may set a loss limit based on your net losses.
When this happens, the casino will consider the following two critical factors:
Your wager amount through the given timeframe
Your wins through that given timeframe

We will illustrate this with an example:
Say you set a loss limit of $20 at XYZ casino and then made a deposit of $30. Once you started playing you won $40, which left you with a total of $70 in your casino account.
Now the loss limit of $20 that you set allows you to continue playing till you hit that number. And when you do hit the loss limit value you would have lost $10 of your personal funds.
This goes to show one thing:
Setting the loss limit based on your net losses is nothing like setting it based on the amount you have wagered.
How Do You Set a Loss Limit on Your Account?
You can choose one of the following two ways to set a loss limit on your casino account:
Contact the casino's customer support team and inform them of your wish to set a loss limit. Let them know the value for which you wish to set it. The support team will then set the limit for you.
Set the loss limit manually, on your own. The process to do this is listed below and, as you can easy, is fairly simple.


Load the casino on a web browser.
Click the Register or Sign Up button to open an account with the casino.
Once your account is open and verified, visit your profile.
Click the Loss Limit button.


In the fields provided, enter the following values:
Loss limit amount.
Time period for which you wish to set the limit.
Complete the process by clicking the relevant button. As you reach your loss limit amount or near the end of the time period for which you set it, the casino will remind you to reset it. Of course, casinos also offer you the option of resetting the loss limit even before the time period for which you set it has expired.
Should you wish to lower the loss limit, you will usually be able to do it instantly. Should you wish to increase it or get rid of it, the casino may take a while – usually up to 24 hours – to effect the changes.
Staying above the Loss Limit: Careful Gameplay is the Way to Go!
Staying above the Loss Limit: Careful Gameplay is the Way to Go! The loss limit is a hard number, but there are ways to ensure you don't get to that number any time soon. The easiest and best way, of course, is to regulate your play. By adapting your playing style and general approach you can ensure that your head is far above the water.
Having said that, how do you regulate your play at an online casino? Here are a few ways you can achieve this, with not too much of a hassle.
Always play for fun. The fundamental diktat for online casino gambling is that you must play for fun, not to make money. The odds are just too skewed.
Don't chase losses. The second fundamental diktat for healthy online casino gambling – don't chase losses. Because you will never be able to catch up. Losing must be an incentive to quit, not play more.
Know your pay tables. This is a vital tip to follow if you are a fan of games of skill, like blackjack, or even luck-based games like video poker. Knowing your pay table helps you manage your bets efficiently and smartly.
Bet small on games of chance. The fundamental approach to efficient playing is to bet small when you are playing a game of chance. That way, when you lose you lose small.
Recognize your streak, hot or cold. One of the keys to efficient play regulation and bankroll management is to be able to recognize a streak when you are in it. Knowing that you are in the middle of a hot streak helps you plan your wagering – you may want to bet big a couple of times to rake in the moolah, for instance. And if you are in the middle of a cold streak, you will be able to quickly take the decision to drop off.
Make the right bet. It is important to be able to make the right bets at the right time. One piece of advice that always works – always err on the side of caution and place bets that come with low risk. Stay away from high risk bets, e.g. bets with a low payout ratio.
Other Features to Ensure Responsible Gambling
Setting loss limits is one of the ways to ensure that you gamble responsibly and don't end up with a gambling problem.

Here are a few other ways of ensuring responsible gambling at an online casino:
Set limits on your deposits. All casinos nowadays offer you the option of setting deposit limits - use this option.
Set limits on your wagering. Ensure that you play at casinos that allow you to set limits on your wagers. This is another additional way of ensuring responsible gambling.
Set limits on your game sessions. Always play at a casino that allows you to set a limit on the duration of your gambling session. This ensures you don't get stuck at the casino for unhealthy hours.
Make use of the Reality Check feature. Find a casino that offers the Reality Check feature and use it to keep track of the amount of time you have been there for a session.
Track your game and play history. One way of gambling responsibly is to keep track of your game and wagering history at the casino. This gives you an idea of how much time and money you have spent.
Use the cooling off period. If you feel that you have spent more time and money at an online casino than you wished to, use the cooling-off feature to stay away for a short time period, say for a day/week/month.
If you find yourself on the brink of a gambling problem don't hesitate to use the self-exclusion feature and stay away for the period for which it is active.